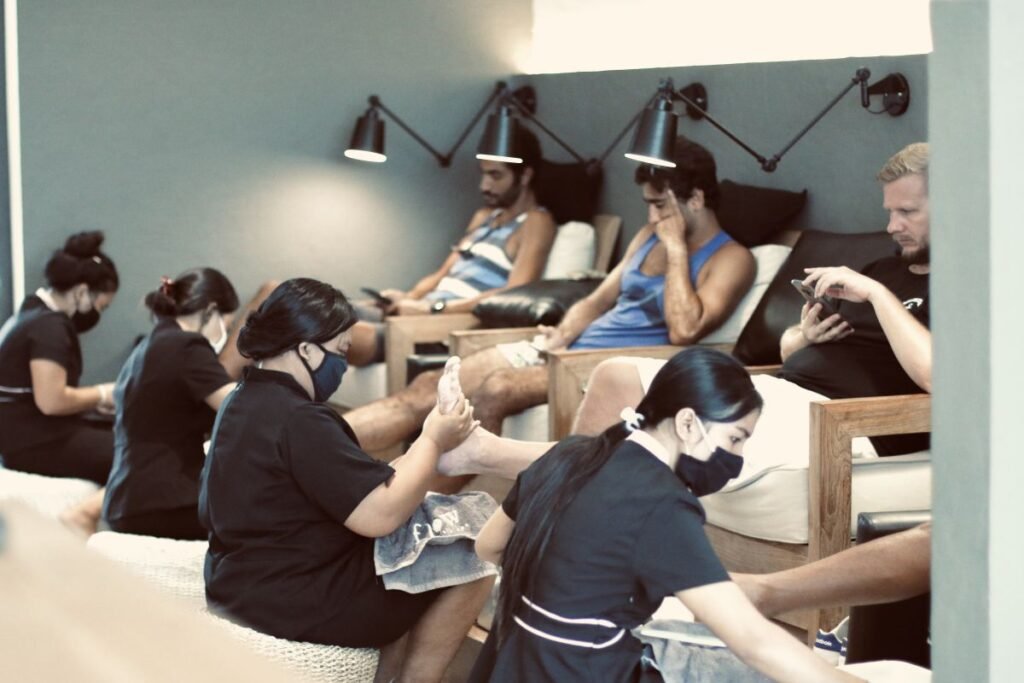 After a long walk or a day at the beach, let us refresh you with a mix of warm water and our signature Flõw skincare products soap while you rest on our pedicure chair. Feel free to continue with any service you desire .
After our pedicure area, we have comfortable private rooms that are specially designed to immerse you in an extremely comfortable environment to ensure you enjoy the best massage experience.
In this area we develop professional haircut, colouring treatments by our professional creative team. Our fun, creative and comfortable ambiance will give you an unforgettable and satisfying memory.